Moving companies have been deemed an essential service by both state and local governments and Gentle Giant is fully operational. We are following all CDC and local departments of public health guidelines in our day to day operations in order to keep our customers and employees safe.
Gentle Giant views our services as critical to the community and families who are in transition, and we are working every day to improve our protocols so that customers can still rely on Gentle Giant as the premier moving and storage provider nationwide.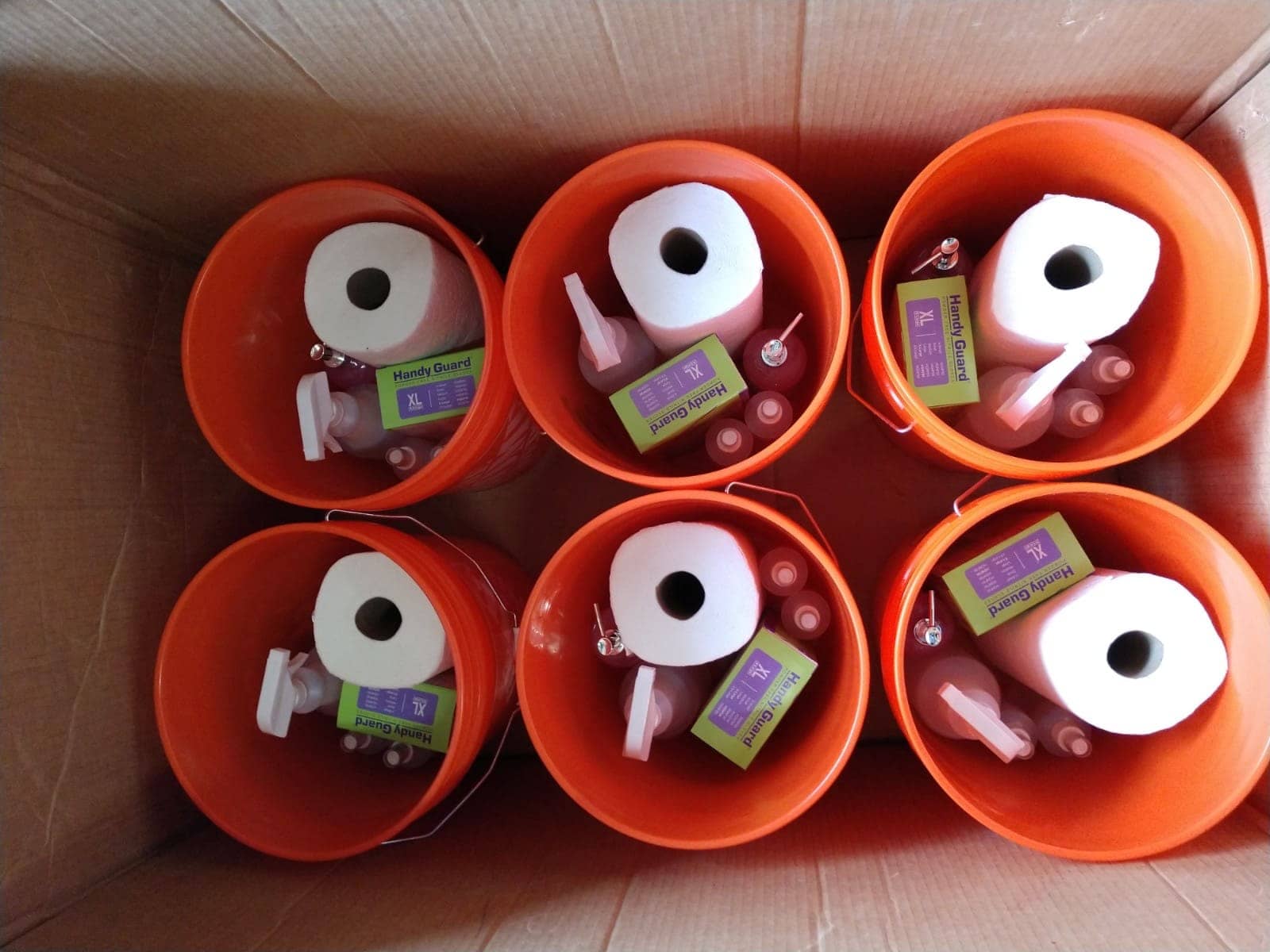 SAFETY FIRST: Gentle Giant is working hard to protect both customer and employees by:
Performing daily Check-in Screening with employees.
Providing all moving crews with a COVID-19 Safety Kit that includes: masks, disinfectant, and other safety items.
Cleaning all equipment at the end of each move.
Requiring crew members to wash their hands throughout the progression of the move.
Requiring crew members to wear masks during the initial walk through. The crew members are not required to wear masks while physically moving, as the masks cause a safety hazard while performing physical exertion. (the Customer should not be in home at this time)
Limiting any unnecessary contact including customary traditions like greeting customers with a handshake. We have waived requirements to have customers sign paperwork at the end of the day.
Employees are required to stay home if they are not feeling well, and customers are asked to reschedule their move if they or someone in their family is not feeling well.
Gentle Giant is asking customers to help keep everyone safe by:
Asking customers be prepared to leave their home for the duration of the move after the initial walk-through is completed with the moving crew.
Asking customers to provide access to soap and running water at all move locations, as it is essential that crew members are able to wash their hands throughout the progression of the move.
Asking customers who have access to masks or face covers to wear them during the walk-through with the moving crew, as well as maintaining a safe distance of 6 feet or more at all times.
Being prepared to do much of their interaction with our Crew Chief through phone calls, text, and/or FaceTime during the progression of the move.
Returning at the end of the move to review the Bills of Lading and any additional documentation. Because we feel that any opportunity for interaction should be limited, we are waiving the requirement to sign the paperwork, and will email you a copy at the end of the job.
Gentle Giant and its Compliance Department are continuously monitoring COVID-19 related developments within all the communities that we operate. Additionally, we will continue to update our Covid related practices and policies based on the latest available information from federal, state, and local governments.
Gentle Giant has multiple options to get you a quote for your move and keep you safe:
Use Yembo, an artificial intelligence-based application and your smartphone to submit a video of your items that need to be moved.
If necessary, our Moving Consultant will conduct a survey at your home while observing physical distancing guidelines and wearing protective face and hand coverings.